Why I chose to practice Homeopathy
My first introduction to Homeopathy  was over 20 years ago when I was suffering from frequent painful migraines and a friend recommended I saw a Homeopath.  I was sceptical but amazed to find that after only a few appointments, my health improved generally and I was no longer a prisoner to migraines.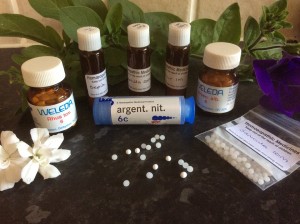 However it wasn't until after a traumatic period of illness in 2001,  my direction in life changed and I decided to train as Homeopath.
I had sought the normal route for help but after being under the care of  several Consultants, including being admitted  to hospital for over a month having painful, invasive tests, I found nobody could tell me what was wrong or knew how to help me.
Finally I was allowed home as my symptoms began to slowly improve of their own accord, without any medical treatment or diagnosis.  Once I was home I  went back to see my Homeopath, to help me regain my health and then maintain it, and I have never looked back since.
Though extremely difficult this experience helped me to understand how hard chronic illness is to live with and the benefits of Homeopathy. It inspired me to follow a career in Homeopathy where I could put this knowledge to good use and help others.
In 2005 I qualified with a 2:1 BSc(Hons) degree in Health Science & Homeopathy from the University of Westminster
I am a member of the

 

Society of Homeopaths,  which is the largest body of Professional Homeopaths in the UK .All registered members have to undergo a rigorous admission procedure and agree to abide to the strict code of practice and ethics and to undertake continuous professional development.
My Background
I am a mum to 3 grown up children and love working with families and children of all ages.
I have over 12 years experience working in local pre-schools and 2  years teaching experience with 6th form students on the BTec Extended Diploma in Health & Social Care at SEEVIC College . During my university degree my keen interest in children's health led me to focus my dissertation on Homeopathic treatment for children with Autism.  In addition to my love of children, I have always had a keen interest in both health & science and have over 19 years experience working as a Laboratory Technician.